`Name: Joyce
`Age: 16
`Bands/artists you like. 5-10, no exceptions: emery, boysnightout, nick drake, spitalfield, ryan adams, the dredsen dolls, audra & the antidote, new york dolls
`Likes. Tell us what you enjoy. There's not really a limit, but don't give us an essay: the muppets. emo pictures. taking walks at night in eerie places.
`Dislikes. What do you absolutely loathe? Don't be an emowhore and say EVERYTHING. If you hate everything so much, do us a favor; jump off a cliff and put both yourself and us out of misery: Sal's pizzas. jumping off cliffs. wiggers who still want to beat me up. my brother's girlfriend.
`If you could be an animal, what would you be and why? A Hippo. I could be fat, smelly, and hairy and little kids would go out and buy stuffed purple replicas of me.
`Tell me what you think about Madonna: She's hot. Seriously. But her music now is lacking.
`What do you like about yourself: my hair. And my per-per-personnality.
`What do you want to accomplish in life? I want to entertain someone. I want to make as many people as happy as I can. I can't stand it when people are upset.
`If you were walking down the street and a hostile dishwasher with wings attacked you, what would you do? Break out the Palmolive and hose the motha f'er.
`Opinion on Drugs + Alcohol [explain]: I'm all for free choice. If I want to drink, I'll drink. I'm not about to force anyone to drink either, and anyone who says otherwise is a lying douche. I'm okay with pot, because it's the safest drugs compared to all the other shit.
` Jerry's apartment number: 4A
`Why you think you should be accepted. Make this short. And be creative. Or not. Whatever. LyKe Cuzzz Ima 4\v/3s0/\/\3! Fo' real. And Mel & I can rock Burnt Mill hardcore.
` Pictures: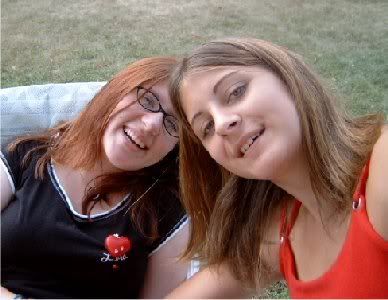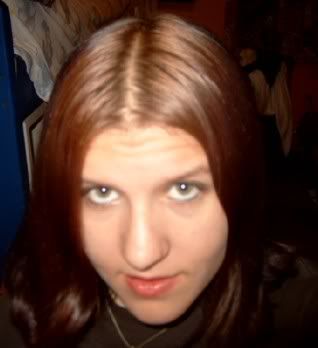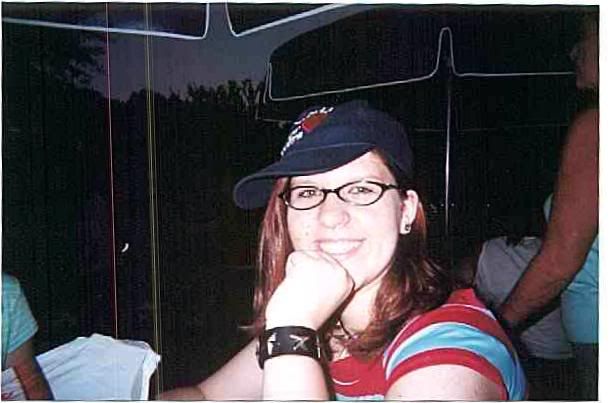 Roar. Bad quality and they're all pixely. So hetero.